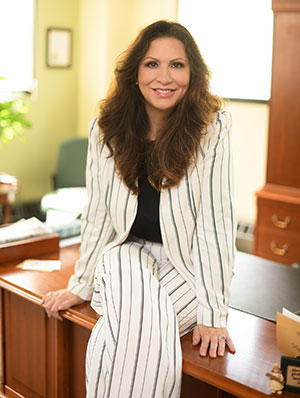 Dr. Maria Ryan
Dr. Maria Ryan is an emerging media sensation. She co hosts a wildly popular radio show every Sunday 10 am on 77 WABC. Dr. Ryan has vast knowledge on a variety of topics that affect our daily lives. She is sought after for TV and radio interviews about healthcare, leadership, foreign policy and other breaking news topics.
Formerly, Dr. Ryan served as President and CEO of a hospital. She is known for her energetic leadership, and the ability to envision and create successful outcomes in complex situations. She has diverse healthcare and functional expertise, with a tenacious commitment to driving results and motivating staff to peak performance. Dr. Ryan has a distinguished career in for profit, non-profit, tertiary care, and most recently rural healthcare. Maria achieved a doctorate in healthcare administration, holds a master's degree in the science of nursing, and is board certified as a Family Nurse Practitioner with a specialty in Emergency Medicine.
Dr. Ryan is passionate about creating value for the consumer and is a fierce defender of patient rights. Her secrets to success are simple: be transparent and passionate, have enthusiasm and insight, listen well, and be visible.
Career Accolades
Becker's Hospital Review
"Top 50 Rural Hospital CEOs to Know" (2014, 2015, 2016, 2018)
"Top 60 Rural Hospital CEO's to Know" (2017, 2019)
"300 Hospital and Health System Leaders to Know" (2017)
"183 Nonprofit Hospital and Health System CEO's to Know" (2017)
NH Business Review
"Outstanding Woman in Business" (2017)
"New Hampshire 200 Business Leader" (2019)
Business NH Magazine
"Top Women-Led Businesses and Nonprofits" (2018)
National Rural Health Association
"Louis Gorin Award for Outstanding Achievement in Rural Health Care"